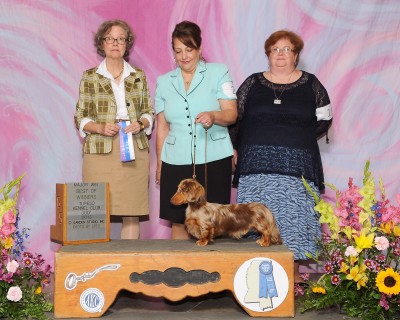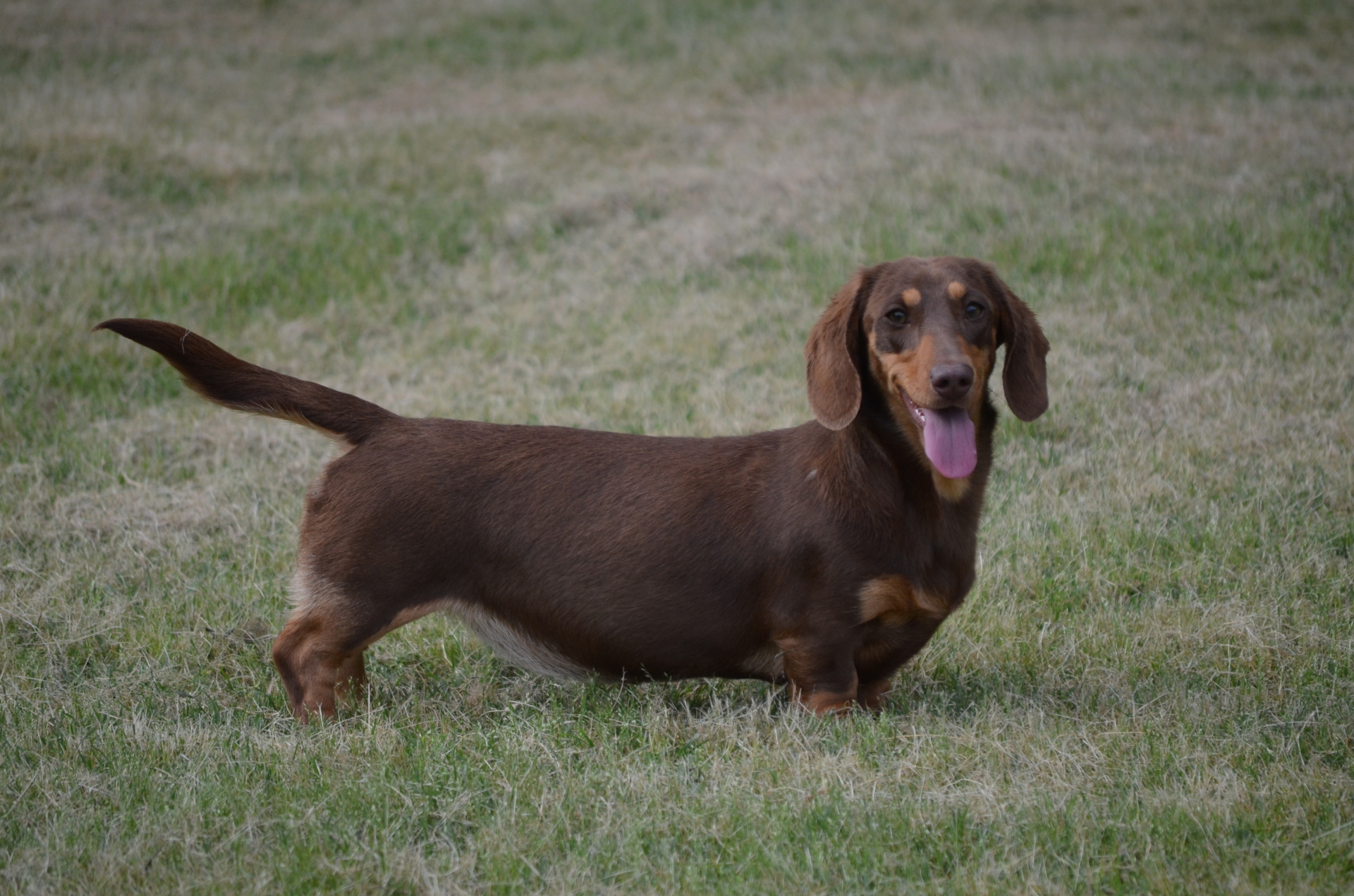 Bright Creek's Flash Gordon
Bright Creek's Morning Coffee
Gordon and Java have been bred.   I'm not sure if this litter has took, so we will sit back and wait.   They will produce an entirely chocolate litter w/dapples, long and smooth haired.
Update:  We are still not sure if this pregnancy took.
Smarty Artie and Red Hot Ruby have whelped a litter on January 6th of six pups.  Four dapples (3 red and 1 blk/tan) a red and a sable.  There are 5 boys, and a lone girl.  Pictures when eyes are opened.