AKC conformation Champion James Bonde at Bright Creek  (JB) left here for his "retirement" home but not before leaving a legacy of 6 beautiful puppies out of Lambchop.  For my Scottish friends meet the

"Outlander Litter"

.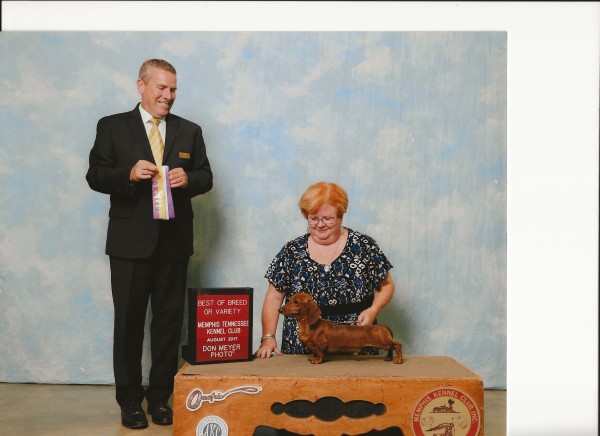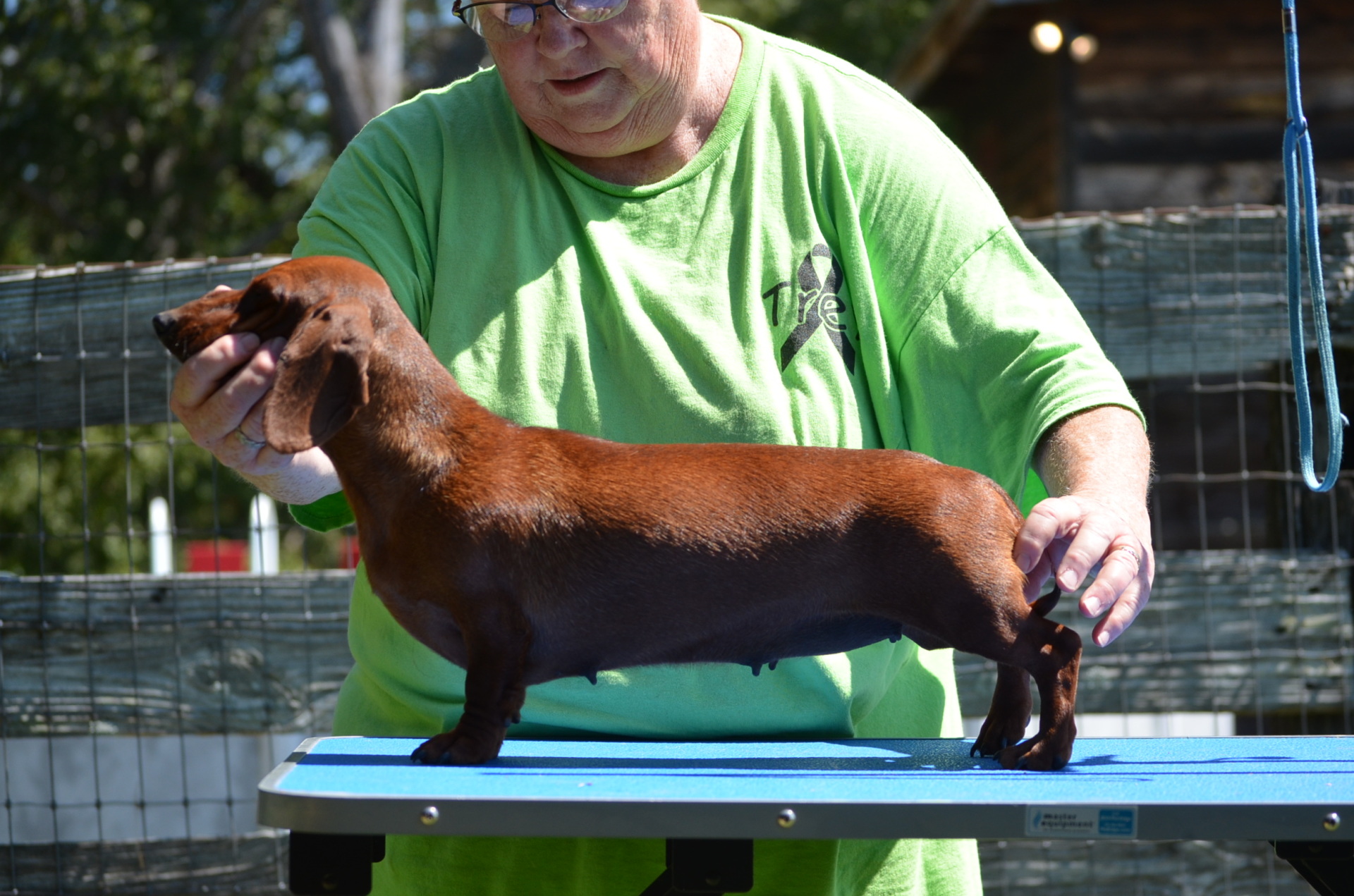 James Bonde proud Dad
 Lambchop of Bright Creek
These pups will all be placed from our waiting list.   I will wait for a few weeks
to contact prospective owners.    The colors are getting more red as they shed their baby coats.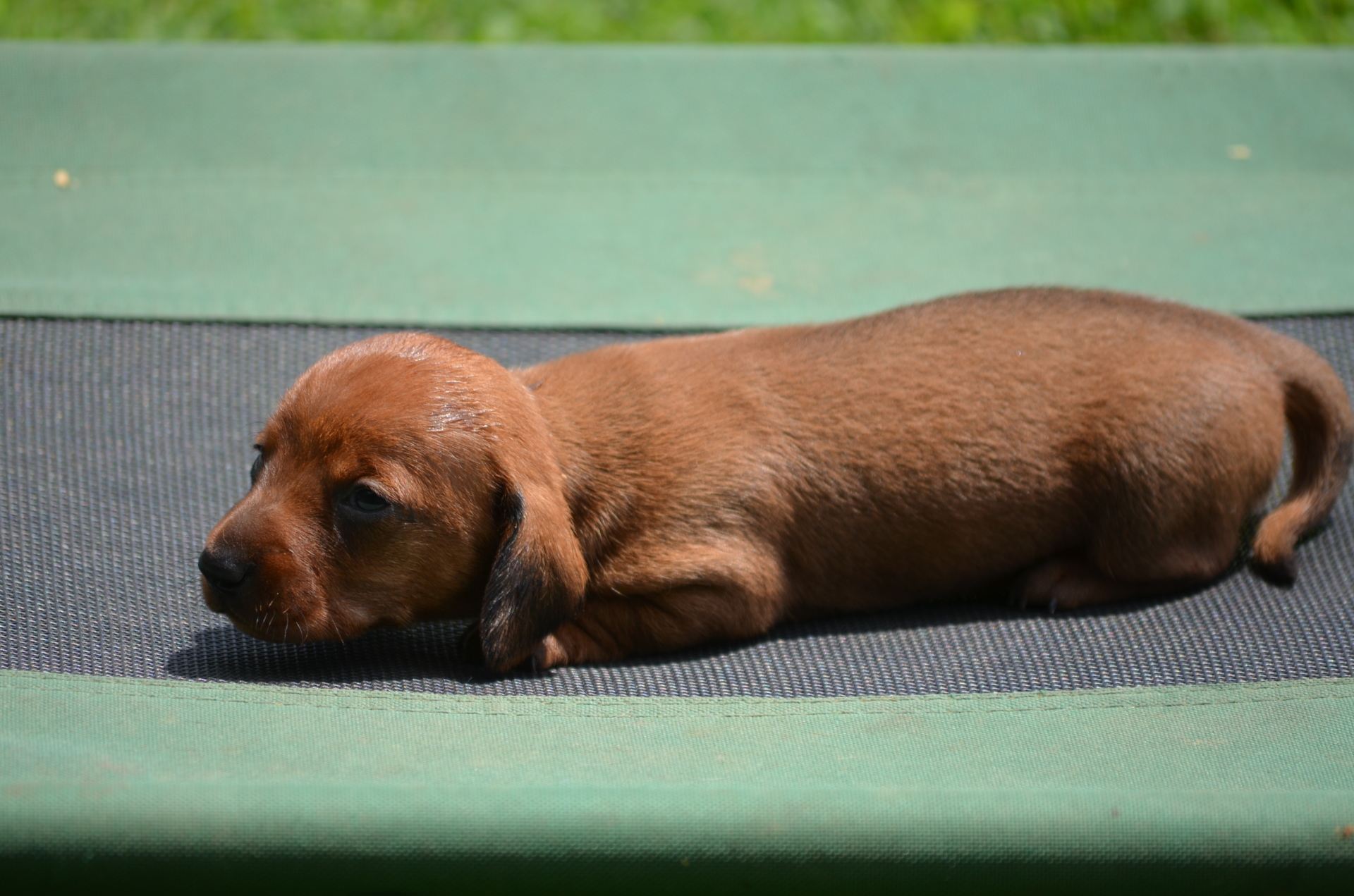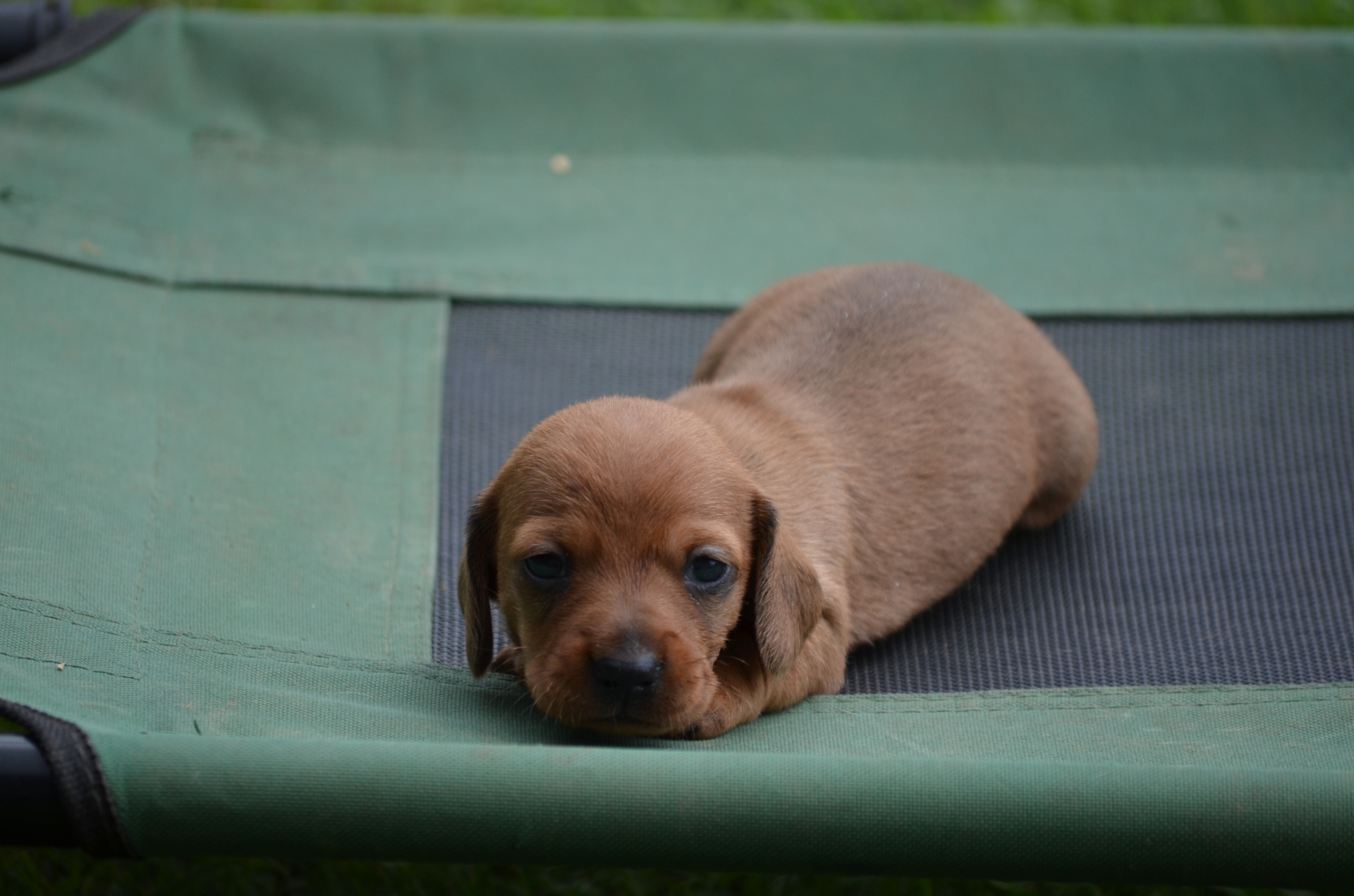 Claire a red smooth female
Jamie a red smooth male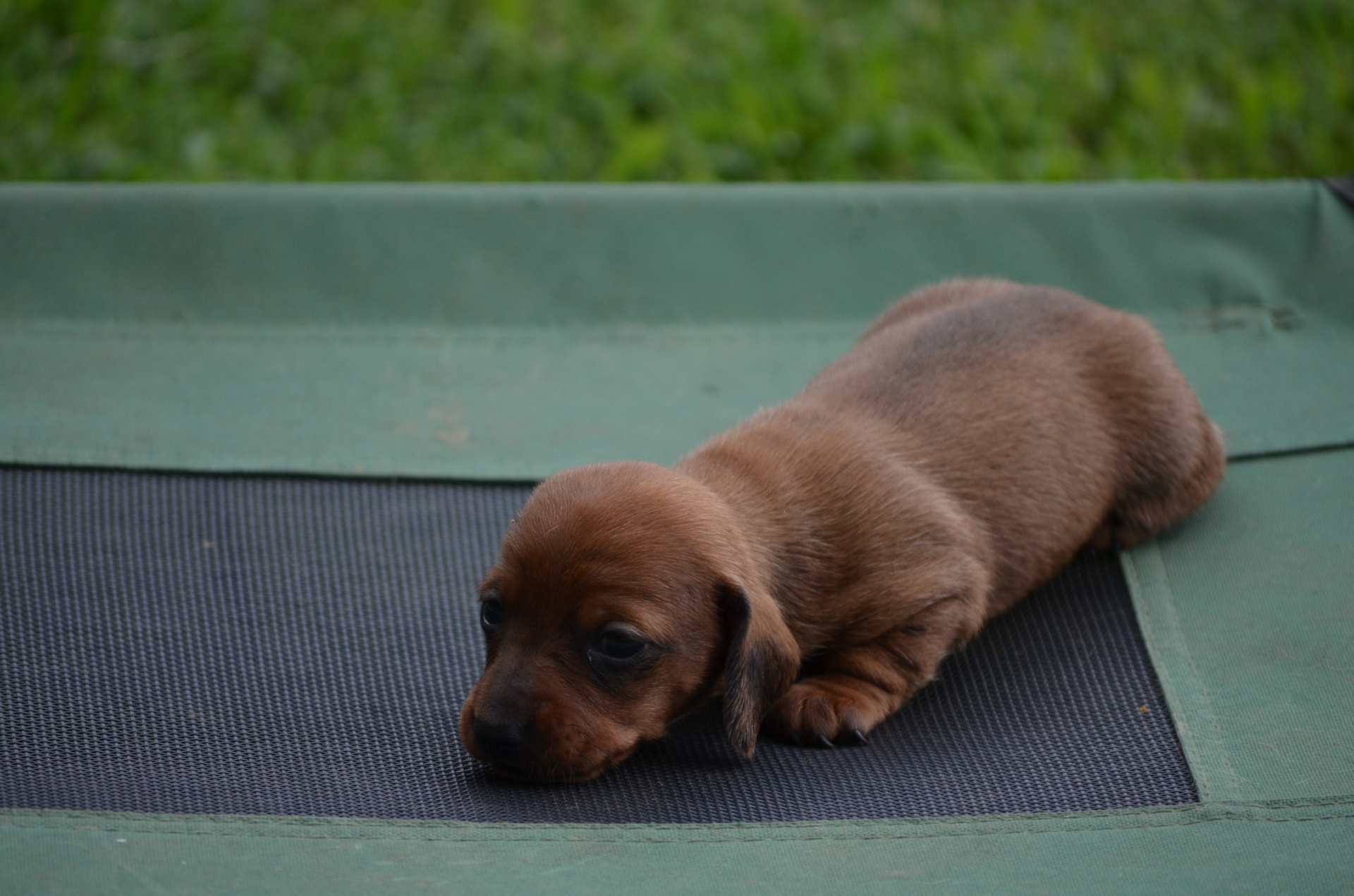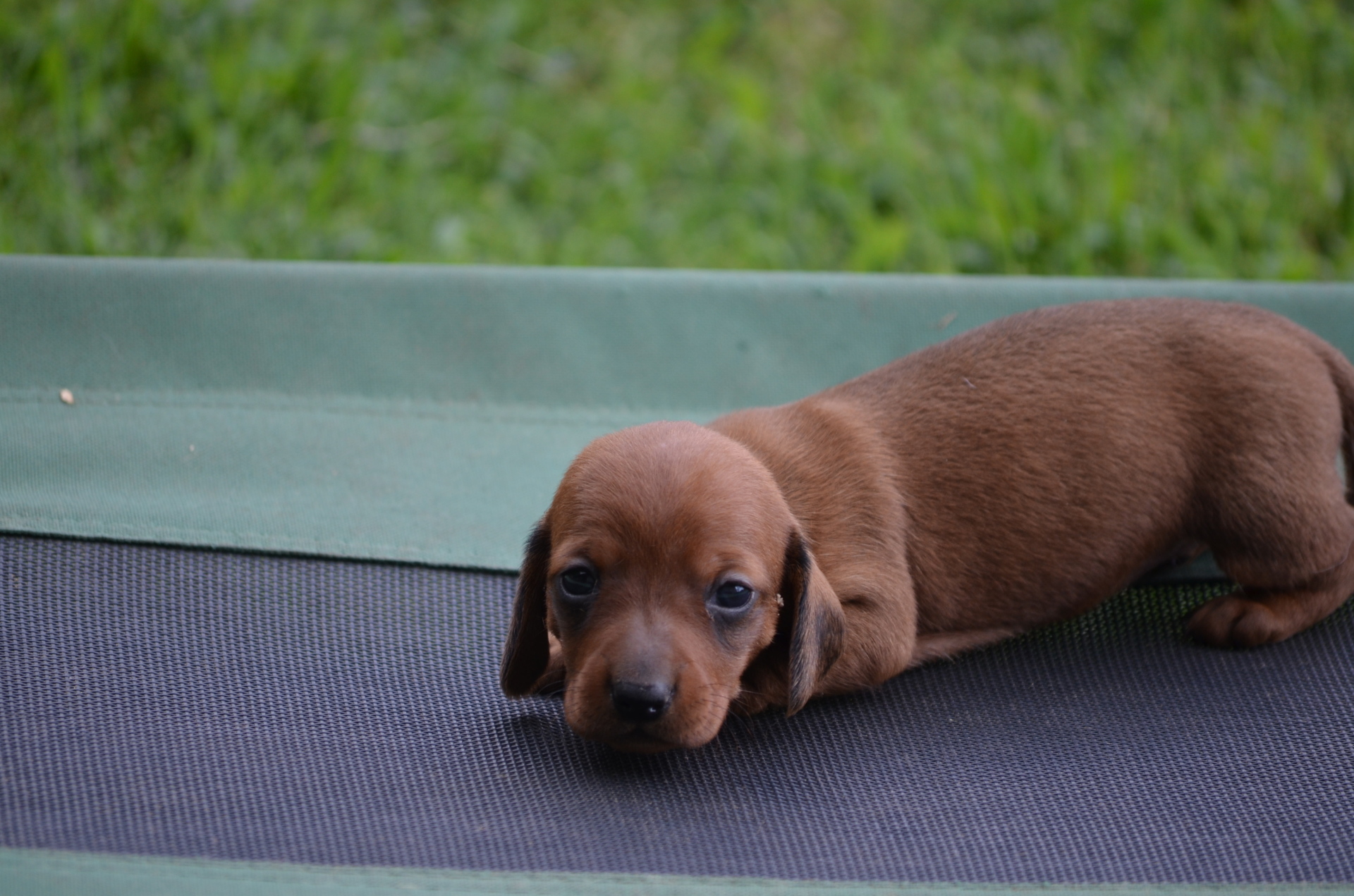 Brianna a red smooth female
Frank a red smooth male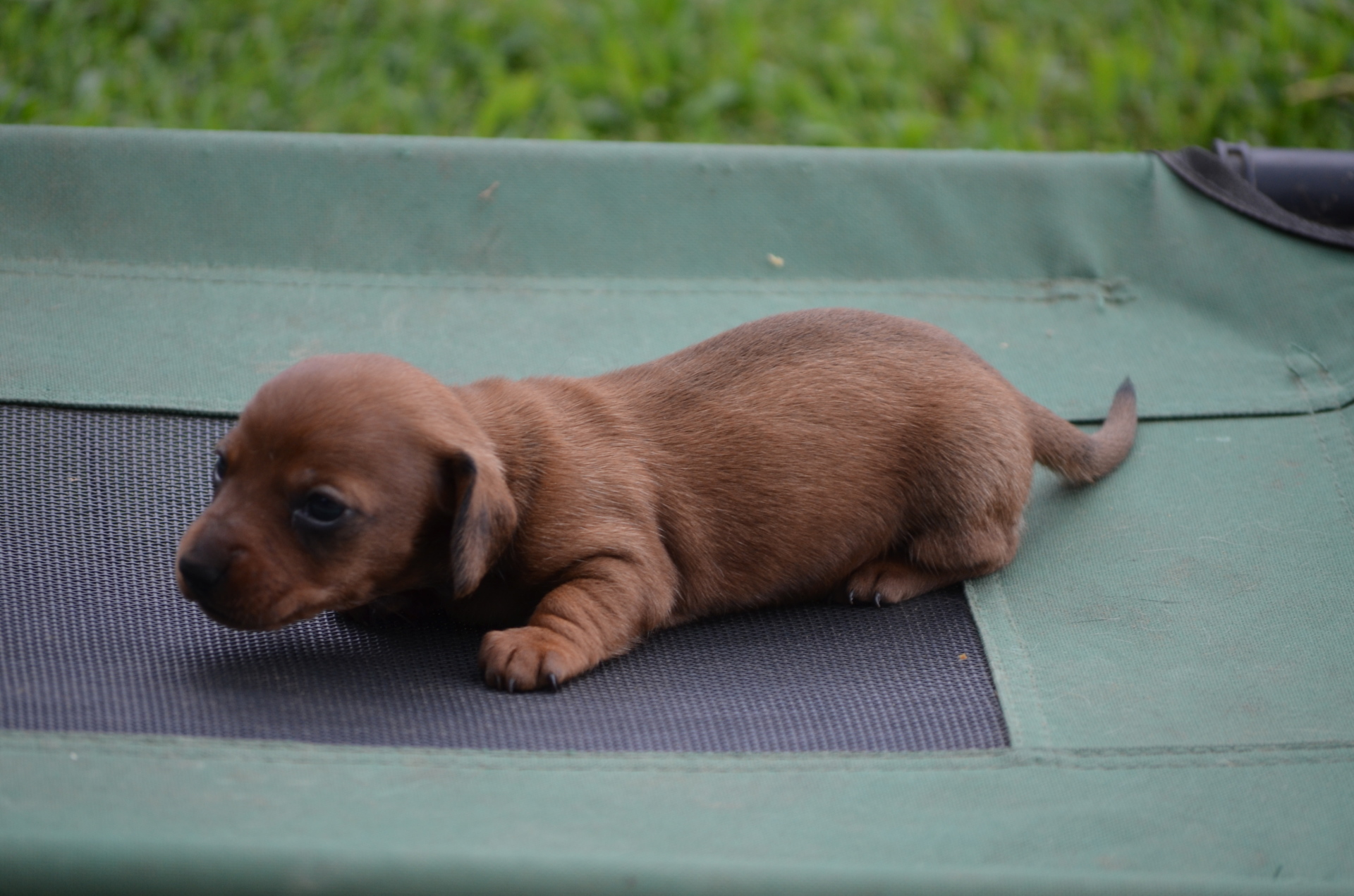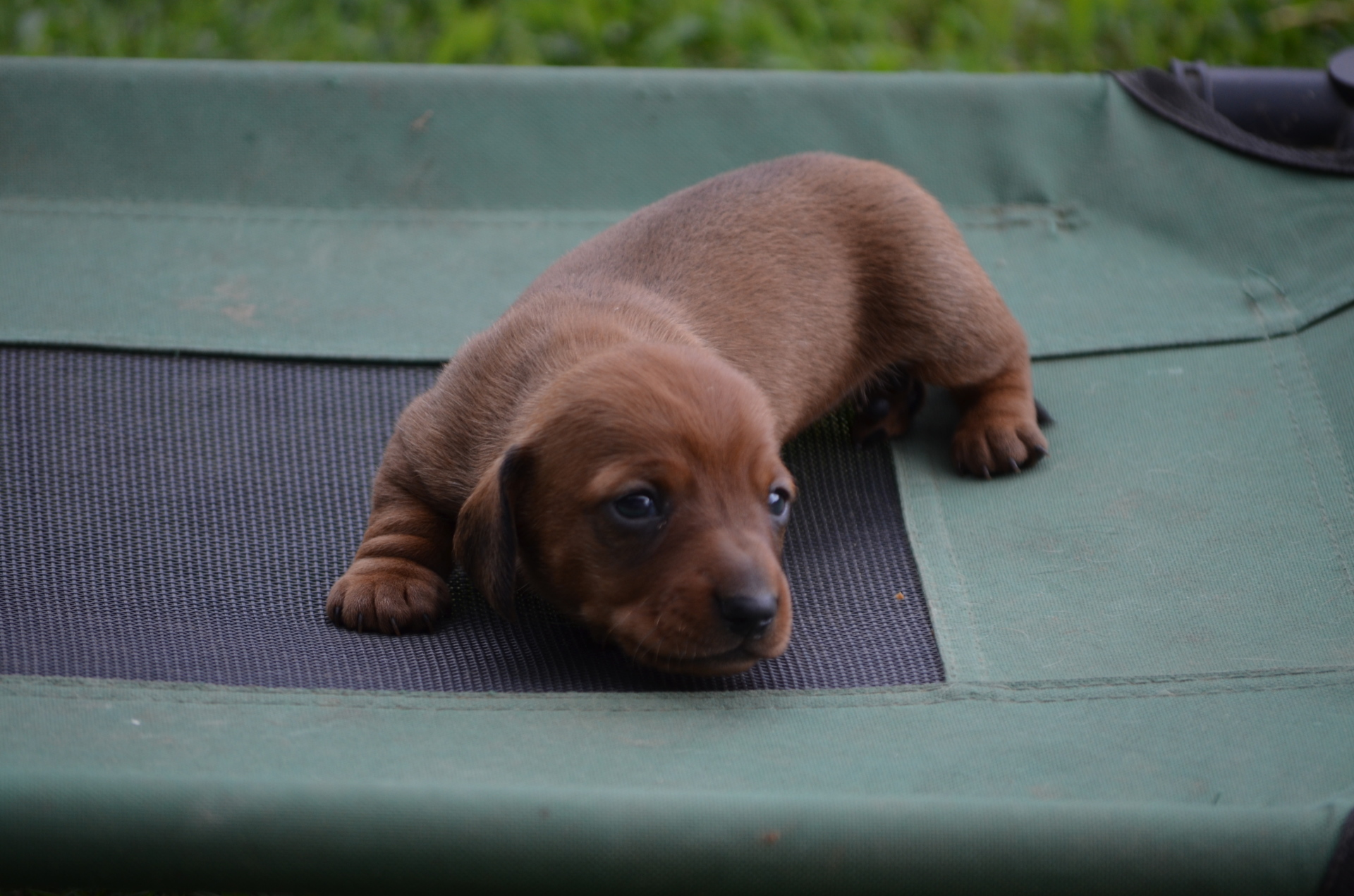 Geillis a red smooth female
Jenny a red smooth female